it's a wonderful life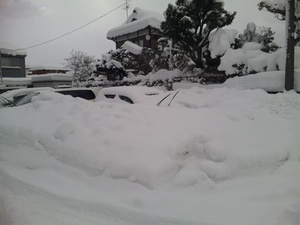 Three hours asaren on the snow shoes this morning.
We've had so much snow recently there is a danger of avalanches on the local passes. Best to stay close to home. The snow is plentiful and there's no need to dig the car out!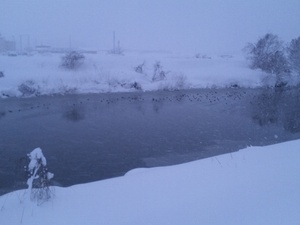 Cross the street. 500 m or so up Ukawa River. The river is frozen in parts. The poor ducks are congregating on any bit of unfrozen water they can find.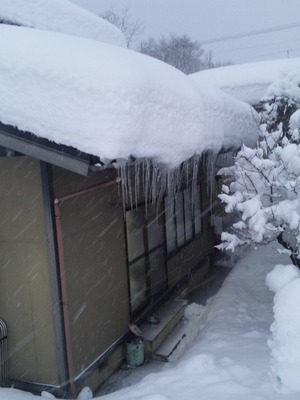 Local houses have over a metre of snow on the roofs and big icicles reaching down.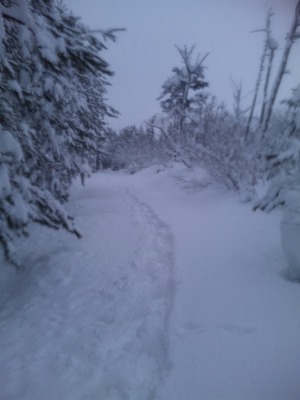 Pick up the Kenno Rindo. First time to take it from this approach. The climb is longer than I remember. A nice constant and gentle grade keeps the heart rate around the 140 HR mark.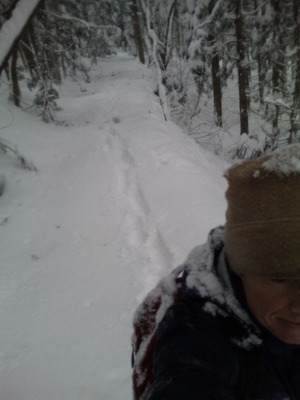 The nice thing about this rindo is that it runs up the spine of a small mountain, so you don't have to worry about avalanches from the side.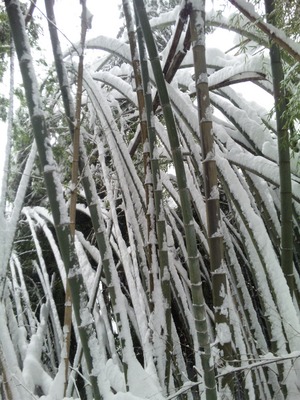 There is a lot of snow on the trees though. Many trees are bent across the road under the weight of the snow. Let's hope they make it till spring.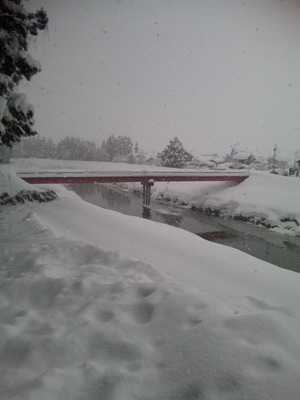 Returning back on the River Ukawa is a real slog. Approaching 3 hours on the clock. The wind. The snow. I'm ready for a hot shower and a beer for breakfast! It is my birthday after all.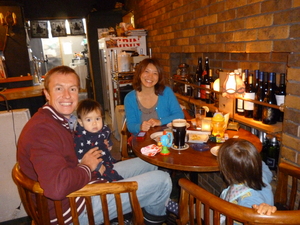 In the evening we head to Rakudaya. My home from home when I first came to Japan. In the winter of 2001 I was sat at the bar every night. Back then I'd sing and Hiro would play guitar to the Beatles, the Stones, Hendrix, the Band...
Now I've got a wonderful wife and two wonderful boys in tow.
Still there's chance for a song... It's a wonderful life
Saturday's training:
1. Snow shoe (3h)
2. Snow shoveling (1h 30)
トラックバック(0)
このブログ記事を参照しているブログ一覧: it's a wonderful life
このブログ記事に対するトラックバックURL: http://www.jyonnobitime.com/mt/mt-tb.cgi/2135