potato farming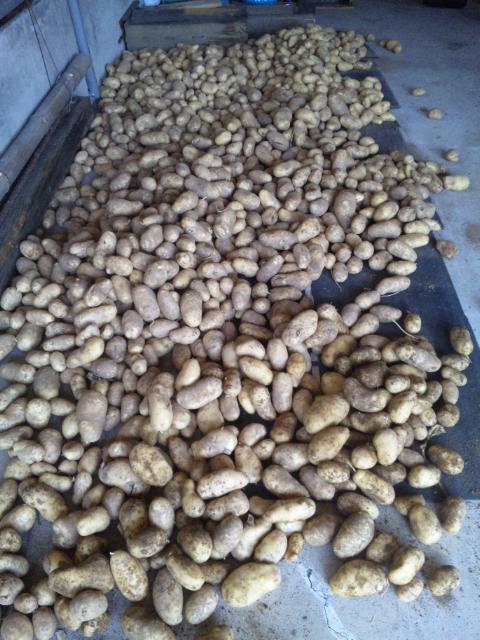 I spent the morning potato farming today. Real back breaking work. After a shower and lunch I'm on my way to Matsumoto. A solo trip. This is a free race. And I'm doing it on the cheap.
A chance to listen to some tunes. I forgot how good the likes of Joy Division, Teenage Fanclub and Daft Punk sound on the motorway at full blast.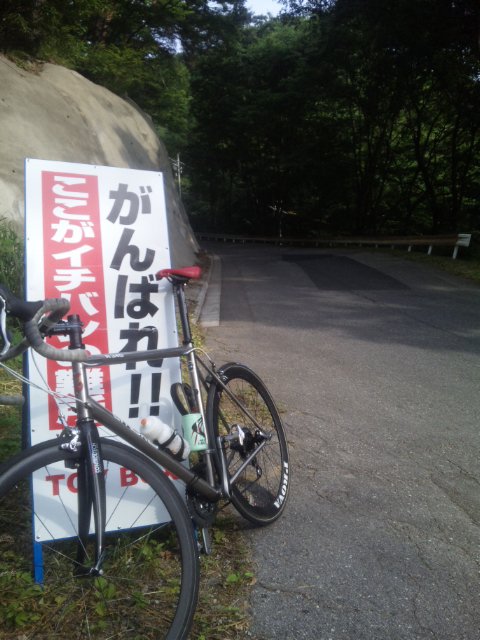 In Matsumoto at 4pm and it's 30C. Too early to crack open a beer yet. I decide to spin up the first 5km to the lake.
The course is like this:
Start ~ lake 5km - very steep
Around lake 1km - flat
Up to the top 12 km - hill climb grade
Top ~ finish 4 km - rolling terrain
The first 2km are really steep. I'm glad I've got the 27 on the back. The first time to use this bike set up with a short stem on a steep climb and I find myself pulling little wheelies at times.
Some guys are really going for it. I keep it as easy as possible on the steep parts.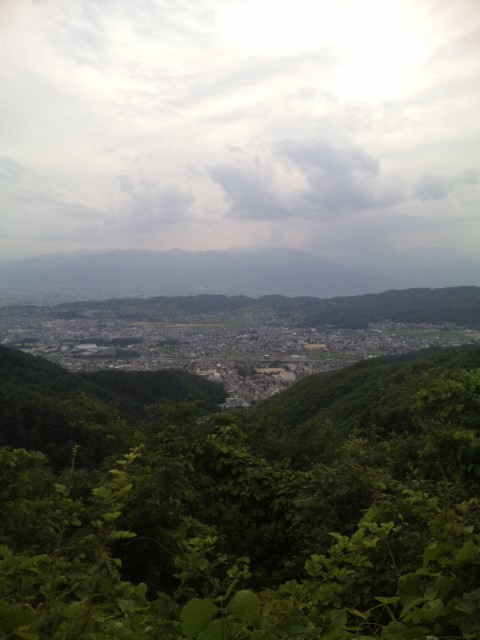 Tomorrow there will be 118 riders in the Champions class. I'll need a good position on the start line. But I don't want to be drawn in to trying to follow the wheels of pure climbers up the steep section. To blow up here would be a big mistake.
I have no visions of winning a race like this. I just want to put in a decent race. Try to beat my best time.
That means keeping an eye on things here and going as hard as I can for the 12km of climbing after the lake.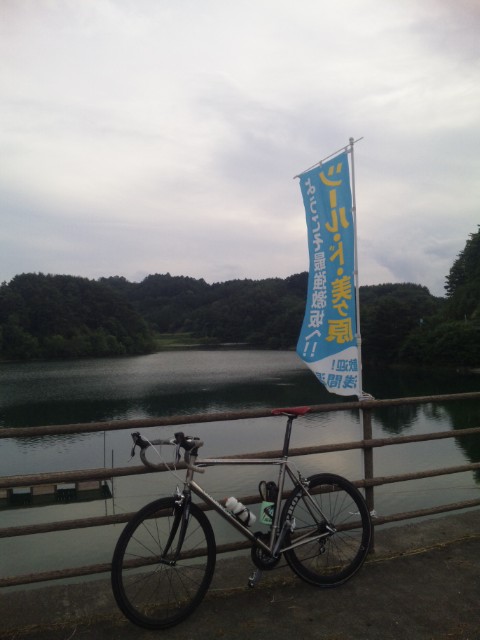 I enjoy chatting with Nakamura san up by the lake. Drop back down. Onsen. Dinner. A few beers. Set up a bed in the back of the car.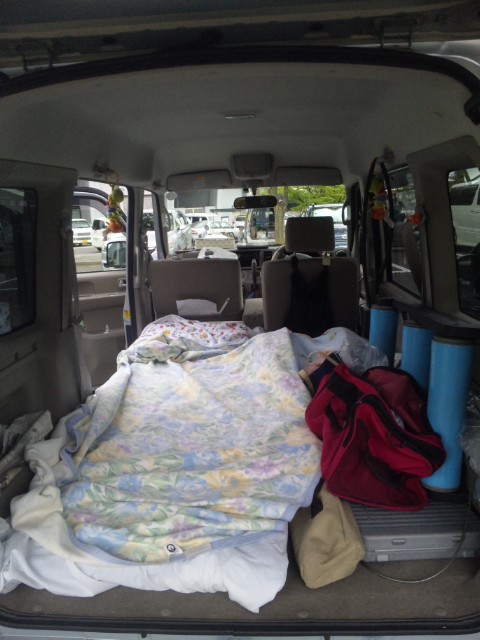 Tomorrow's plan:
430~ breakfast
530 ~ warm up
630 ~ bag
700~715 line up
730 start
Right, time for bed.....
Saturday: Road (10 km, 105/149 HR)
トラックバック(0)
このブログ記事を参照しているブログ一覧: potato farming
このブログ記事に対するトラックバックURL: http://www.jyonnobitime.com/mt/mt-tb.cgi/2297