Gunma CSC – JCRC 120 km race report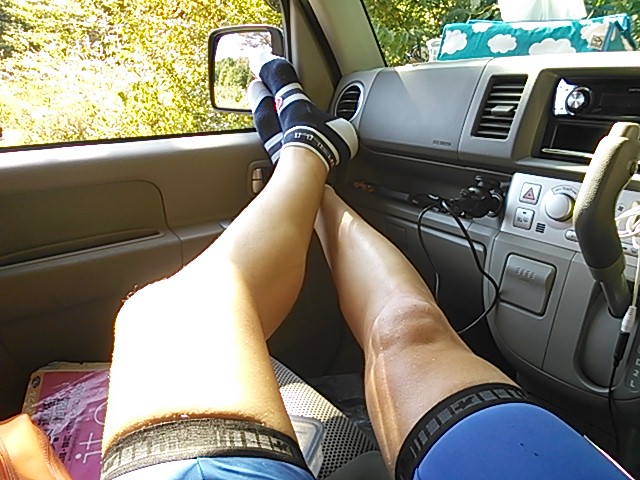 120 km at Gunma CSC today. That's 20 laps of the hilly circuit. The longest race I've done on this course since the J – PRO Tour a few years ago – that race was exciting enough to put Shinobu into labor!
Today my possible targets were:
To try and save as much as possible to go all out on the last 3 laps
To try to get in a break with Noguchi san like we did in this race last year
To help James to secure his overall win of the

JCRC

race series
I warmed up on the road (hill – 140 HR x 1, 150 HR x 1) and then on the course (two laps – 170 HR on the climb). A flat tyre during the warm up. Better than during the race.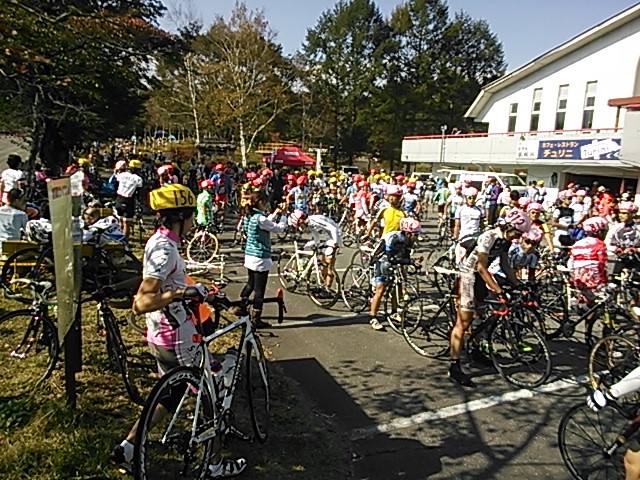 We started at 12:40 under blue skies. Perfect autumn racing conditions.
My lack of road racing this year was apparent from the start. I was struggling to hold position. I wasn't confident through the bends (perhaps after my fall a few weeks ago). I was also off the back on the climb on the first 2 laps. It took a big effort to get back on both times. To waste so much energy so early.....
The pace was high as the Pro riders on the front tried to organize a breakaway. A few laps in, a break got away, and things settled down. Much more comfortable now. Easy to move around the group. Position well on the climbs. Draft where it counts...
On about the 5th lap there was a big crash. In a place where there shouldn't have been a crash. Luckily I was on the right side of it. Noguchi san wasn't so lucky.
About 10 laps in and I was feeling much more comfortable. At the front on the climb each time.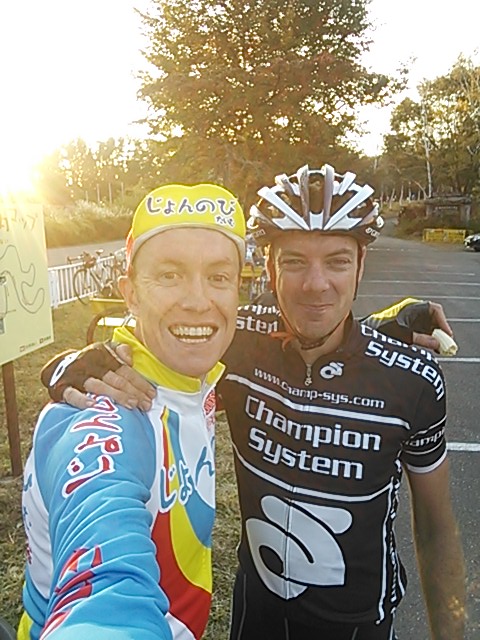 Around this point James' rival from the Sekiya racing team began to hover around the front (second to James on the GC). I followed his moves. I was enjoying following and closing his attacks. When he was driving at the front I'd let a little gap open up. Keeping him hanging in no-mans land. I could feel his frustration time after time as he signaled me through and I just sat up.
I'm not a fan of this kind of racing and was on the receiving end of it at this year's Tokyo~Itoigawa. But my mind went back to two years ago when I helped James on this course (and his appreciation for that) and I knew it was the right thing to do. With 4 or 5 laps remaining, we knew we only had to follow the Sekiya racer's moves.
He was strong and a decent climber so I was surprised he tried to attack on the decent each time.
We closed him down each time. One time, as I was a bit slow to react, and James came by, I nearly took him out...
The laps ticked down. The escape took the prizes. James won the groups sprint. I rolled over at the back of the group.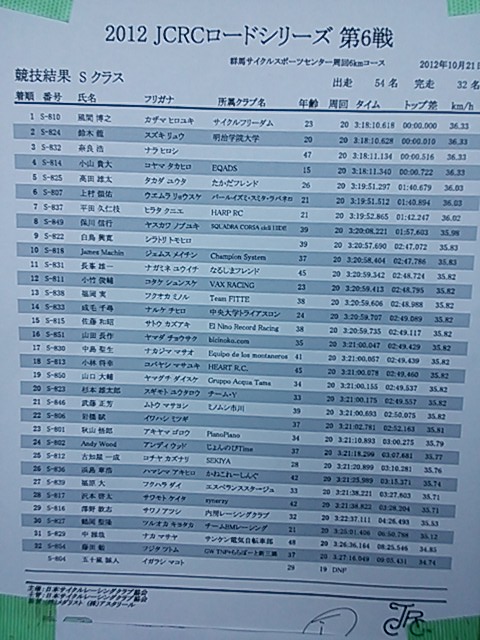 The glory is in winning. But the satisfaction is in riding well, pushing yourself hard and riding with friends...
Ride data: 120 km, 2,300 m climbing, 35.1 kmph, 159 / 184 HR, 84 cadence, 3155 kcal,