dry morning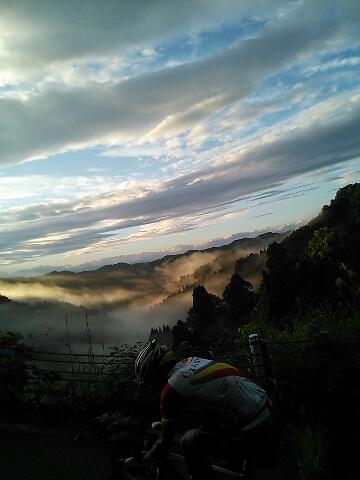 At last a dry morning. Asaren with Nishihiro san. Asaren is still the best training as the day time is still too hot.

We head to Isonobe. I plan to do a full TT effort to Takayanagi. This is preparation for Yatsuo TT.

It is slightly uphill all the way. A head wind too. 38, 39 kmph. HR 165 plus.

I lose focus a couple of times. Nishihiro san comes to the front. Gets us back up to speed. And I go again.

At the foot of the climb my legs are gone. My turn to put the pressure on now. I sit on his wheel all the way to the top. He loses momentum on the steeper parts. An extra gear on the back? Still the pressure of my shadow helps him to get a new PB. おめでとうじょんのび!

On the ride back another TT. The HR doesn't respond after 2 hard efforts. I'm flying though. Enjoying the pressure of Nishihiro san sitting on my wheel.

20:06, 13.88 km, 41.4 kmph, 152

HR,

82 cadence.

Later I commute to Nishiyama. A headwind. A heavy backpack. Hot, hot, hot...... On the way home, another wet one. Wet, wet, wet.....

Tuesday's training: Road (108 km, 750 m climbing)
トラックバック(0)
このブログ記事を参照しているブログ一覧: dry morning
このブログ記事に対するトラックバックURL: http://www.jyonnobitime.com/mt/mt-tb.cgi/2615