winter weight training 1 to 11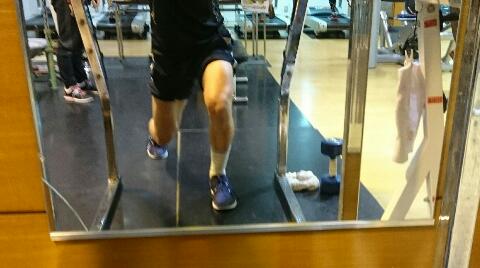 lunges are my main target exercise, 108kg x 10 × 6 by session no.11
オフシーズンに入りましたね
オフシーズンのトレーニングの一つは筋力トレーニング
ジムトレーニングですが 
僕が考えっているのは 
1. ウイークに2,3回する 
2. 一日おきにする 
3. 足がメーンですが、全体する 
4. 大きいマッスルグループをターゲットする(squat, bench pressなど) 
5. ほとんど最初は足にする (足>アッパー>コア)
6. オフシーズンの間に筋力トレーニングはどんどんハードになる。最初は軽いウエイトをたくさん上がる。それから、重さアップ、ボリュームダウン
たとえば: 
1kg x 20 × 5 
2kg x 18 × 5 
3kg x 15 × 4 
4kg x 12 × 3 
5kg x 10 × 3 
6kg x 8 × 3
7kg x 5 × 2
オフシーズンの今までに
ジムは11回行きました
上に書いてあることを考えながら・・・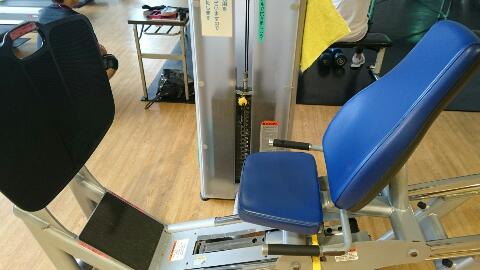 the leg press machine, set on the max, gradually increasing the reps...
A few weeks into the off season
One thing I'm focusing on this year is strength training
In terms of gym work, I'm thinking about the following:
1. To train twice or three times a week
2. To have a day off the weights between training days
3. The legs are the main focus, but work out the whole body each time
4. Work on large muscle groups first (eg. squats, bench press etc.)
5. Start with the legs most times (legs>upper body>core)
6. During the off season, the training should become progressively harder. Light weights and high repetitions at first. Then gradually increase the weight and reduce the volume
For example:
1kg x 20 × 5 
2kg x 18 × 5 
3kg x 15 × 4 
4kg x 12 × 3 
5kg x 10 × 3 
6kg x 8 × 3
7kg x 5 × 2
Over the last few weeks I went to the gym eleven times
Thinking about the above, I did the following...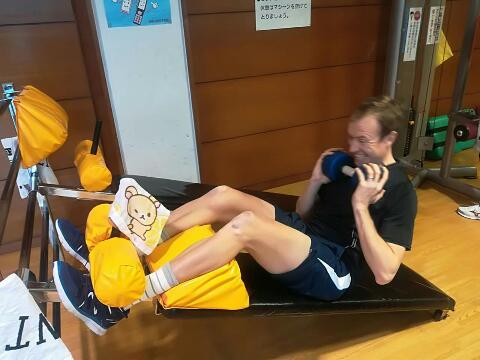 core strength will be even more important next year as I focus on Time Trials...
number 1, tuesday november 28
leg curl 50kg x 20 x 3
leg press machine 100kg x 20, x 50, x 50
back ext x 20 x 3
sit ups L2 x 20 x 3
leg ext 45kg x 20 x 3
lunge 22.5 kg x 20 x 6
bench press 15kg x 20 x 3
barbell pull up 15kg x 20 x 3
stepping x 10 mins
number 2, thursday november 30
7.5kg dumbells, lunges x 100 x 4
number 3, saturday december 2
high reps, increase the load slightly
leg press machine 114kg x 50 x 3
leg ext 45kg x 20 x 3
leg curl 59kg x 20 x 3
sit ups L2 x 30 x 3
bench press 17.5kg x 20 x 3
barbell pull up 17.5kg x 20 x 3
back ext x 30 x 3
lunge 25 kg x 20 x 6
stepping x 5 mins
number 4 tuesday december 5
15 reps
lunges 58kg x 15 x 6
leg press machine 141kg x 15 x 3
back ext x 30 x 3
sit ups L2 x 40 x 3
leg ext 64kg x 15 x 3
leg curl 64kg x 15 x 3
bench press 20kg x 15 x 3
barbell pull up 20kg x 15 x 3
stepping x 10 mins
number 5 thursday december 7
leg press machine 141kg x 20 x 5
lunges 68kg x 15 x 6
back ext 10kg x 15 x 3
sit ups L2 10kg x 25 x 3
leg ext 64kg x 15 x 3
leg curl 68kg x 15 x 3
bench press 20kg x 15 x 3
barbell pull up 20kg x 15 x 3
stepping x 10 mins
number 6 tuesday december 12
leg press machine 141kg x 25 x 5
leg curl 68kg x 15 x 3
leg ext 64kg x 15 x 3
back ext 10kg x 20 x 3
sit ups L2 10kg x 30 x 3
shoulder pull down machine 32kg x 15 x 3
lunges 73kg x 15 x 6
bench press 20kg x 15 x 3
stepping x 10 mins
number 7 thursday december 14
lunges 81.5kg x 15 x 6
leg ext 73kg x 15 x 3
leg press machine 141kg x 30 x 3
leg curl 73kg x 12 x 3
back ext 10kg x 20 x 3
sit ups L2 10kg x 30 x 3
bench press 20kg x 15 x 3
barbell row 20kg x 15 x 3
stepping x 10 mins
number 8 saturday december 16
lunges 91kg x 12 x 6
leg curl 73kg x 12 x 3
leg ext 77kg x 15 x 3
back ext 10kg x 25 x 3
leg press machine 141kg x 35 x 5
stepping x 10 mins
number 9 monday december 18
leg ext 77kg x 12 x 5
lunges 100kg x 10 x 6
bench press 25kg x 12 x 3
barbell row 25kg x 12 x 3
sit ups L2 x 10kg x 30 x 3
leg press machine 141kg x 40 x 3
shoulder press dumbells 9kg x 12 x 2
back ext 10kg x 20 x 3
stepping x 10 mins
number 10 wednesday december 20
back ext 10kg x 20 x 3
sit ups L3 x 10kg x 25 x 3
lunges 103kg x 12 x 6
leg press machine 141kg x 40 x 3
bench press 25kg x 15 x 3
barbell row 25kg x 15 x 3
leg ext 77kg x 12 x 3
leg curl 77kg x 10 x 3
stepping x 10 mins
number 11 saturday december 23
introduce more shoulder work
lunges 108kg x 10 x 6
leg curl 77kg x 12 x 3
back ext 10kg x 25 x 3
sit ups L3 x 10kg x 25 x 3
bench press 30kg x 12 x 3
barbell row 30kg x 12 x 3
leg ext 77kg x 12 x 3
shoulder press machine 23kg x 12 x 3
shoulder pull down machine 27kg x 20 x 3
stepping x 5 mins