niigata hill climb 2014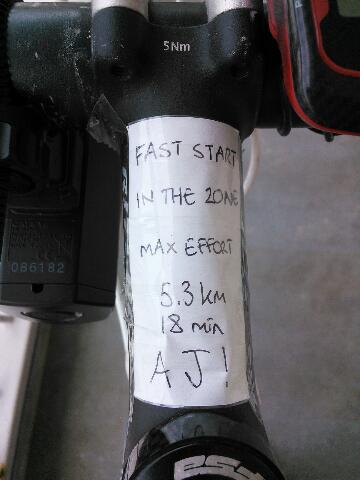 Niigata hill climb today. I set a PB of 18:20 last week. I want to break 18:00 today.
Proper rest. A stripped down bike. Race tyres. The race buzz… I want to win it!
A 5.3 km hillclimb comes in the middle of a 155 km training ride.
Up at 4:30. Out of the door at 4:45. Pockets full like Tokyo~Itoigawa. Meet Nishihiro san at 5:00.
Warm up
60 km to the mountain. A big warm up. The ground is wet. Luckily no rain. Careful not to go too hard.
I love riding to a race. It feels like an LSD training ride. No pressure.
Sign on. For 4000 yen, you get a T-shirt, a meal ticket, an onsen ticket, 200 yen for an ice cream at the top (a beer for me!). Well organised by JCA Niigata's Gompei san.
A quick climb up the pass. Raise the HR 3 times. Good sensations.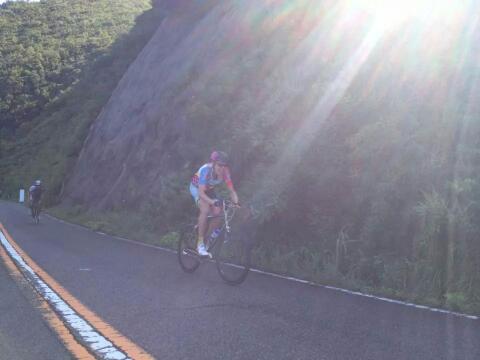 Race time
On the start line. 70 km / 800 m climbing. Warmed up!
On my stem "start fast, in the zone, max effort, 5.3 km, 18 mins".
That's the plan!
3,2,1 Go!
The man to watch is Maruyama san. Rumour has it he's doing 17 min climbs. Rumour has it his bike weighs 4kg... The whole gig must be less than 55 kg!
I lock in behind him. 2nd man. It's fast. Like I'd planned. I've got riders on my wheel though.
Maruyama san is spinning ferociously. He opens a gap. Fuchita san comes around me to lead the chase. This is a better wheel for me. A big guy. Big muscles. Pure power. Like a steam engine. Lock on.
Still a group of us. 1 guy up the road. 2 young guns launch from behind. Then 2 more. Fuchita san too.
I can't follow these accelerations. I'm in the zone. Max effort.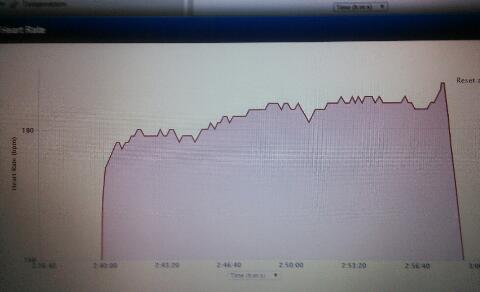 7th on the road. 2 on my wheel. Ishikawa san and Andrew.
Ishikawa san does a turn. Then Andrew comes through. Ishikawa san fades…
Just the two of us. Me and Andrew. Like the good old days. It's been a few years since we've pushed each other like this. The A team!
"Let's work together". We catch and drop one guy. 6th on the road now.
"Let's catch him". The 5th guy on the road looks catchable.
We press on. Working together. It's a hard effort. 180 plus heart rate all the way.
Out of the hairpins
The long steep drag. I need Andrew here. The guiding light to get me up it.
The road eases. A right curve. I move across the road. Swing back. But Andrew's gone. He's flying. Less than a kilometre to go. The elastic snaps…
First thing you do is look back. Can I ease off? Ishikawa san and the young guy we passed are chasing. Arrggh!
On the limit
I'm on the limit. Can't go any faster.
The young guy comes past first. 200 m to go. He twists the knife. An out of the saddle attack. 7th or 8th? Doesn't bother me.
The last corner. A big crowd. Ohno san is screaming AJ! AJ! AJ! (Get it all out!) Dig in a little more. Here's the line. Sit up. Ready to press the lap button…
Ishikawa san comes flying past! Ooops… My mistake. But a great last burst from him!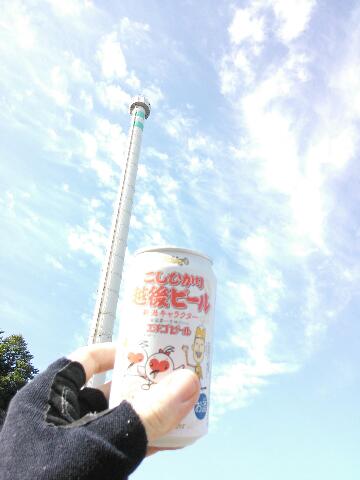 9th on the line
18:39, 181 / 187

HR,

84 cadence.
I was hoping for better time. A better result. But you can only go as hard as you can. The stars just didn't line up for some reason. Too big a warm up? Too many beers last night?
Like Scott Walker, No Regrets!
I put it all out on the road. Haven't done an effort like that in a few years. Great to see Andrew flying too!
Next up JBCF Minami Uonoma RR (?). A few more races left….
Saturday's training: Road (155 km, 1,500 m climbing)