build 3 week 2
Monday: after 210 km on Sunday, it takes a special training partner to get up at 4am on Monday morning to start the training week
日曜日の200キロのロングライドの後に
ビルド3ウイーク2に入る
月曜日は山田さんと朝練
最高な天気で
高柳の一周
そのあと
一人で
アイス買うために
松代へ!
いいね!
Monday: asaren the loop / matsudai return
火曜日も
いい天気
山田さんと朝練
新道ロングサーキットx4
午後は本当に暑い!
サマーウエアで
エンジョイクライミング
をしました
Tuesday: asaren / short loop / komura pass x 2
三日間のハードトレーニングの後に
もちろん疲れがある
水曜日は朝練をパスして
プラス2時間寝ました
やっぱり寝るのは大事
雨の日に
昼休み&仕事の帰り
ショートトレーニングx2
37 kph+ x 30分 x 2
Wednesday: short circuit TT x 6 laps x 2
木曜日の朝も雨
山田さんと朝練
また新道ロングサーキットx4
最後の登りでオールアウト
その後
一人で「バイクライド」へ
なかなか足がいい
Thursday: asaren / bike ride
金曜日の朝も雨
ソロですから
トレーナーに乗ること
280W x 10分 x 7
昼に
写真を撮りながら
石川峠x1
天気は最高!
Friday: trainer / ishikawa pass
土曜日は
一週間のレストデイ
子供たちとサッカー&山菜採り
Saturday: rest day
日曜日は一週間のビッグライド
山田さんとフィンズへ(50km)
フィンズグループライド(80km)
ソロ(138km)
最後の最後まで
元気で
いいね!
先週は
本当にハードトレーニングができました
build 3 week 2, 30 h, 860 km, 1,300

TSS
東京糸魚川までに
ハードトレーニング
もう一週間
がんばるよ!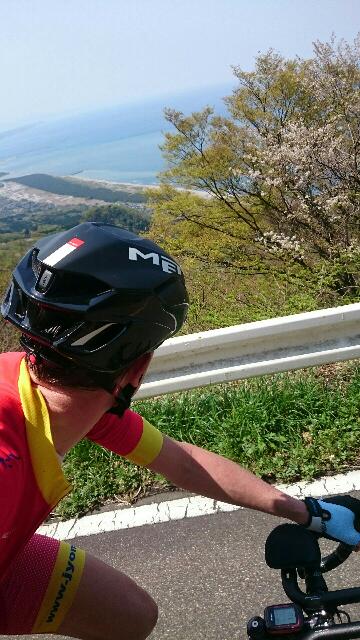 Sunday: a big ride to end the week, Yahiko with 166 km in the legs, and a head wind all the way home, that'll make you stronger!
after 200 km on Sunday, we are straight into build 3 week 2
asaren with Yamada san on Monday morning
a beautiful day for the loop
later I ride out to Matsudai for an ice cream
20 plus degrees
here we go!
Monday: asaren the loop / matsudai return
asaren with Yamada san again on Tuesday
4 laps of the shindou circuit
we are both a little sluggish as the fatigue creeps in
we decide to skip asaren on Wednesday
before that I have the chance to ride in the day
Tuesday is a scorcher!
full summer kit
some nice climbing
and a bit of sunburn...
Tuesday: asaren / short loop / komura pass x 2
the extra 2 hours in bed on Wednesday feel great
a rainy day
I put in two good rides
one at lunchtime
one after work
two 30 minute efforts at 37 kph+
Wednesday: short circuit TT x 6 laps x 2
it's wet again on Thursday morning
another 4 laps of the Shindou long circuit
push hard on the last climb
later I enjoy a "bike ride"
the legs are great at the moment
my best condition ever?
Thursday: asaren / bike ride
Friday is raining again in the morning
solo
not much motivation to get wet
and more so
not much motivation to take care of the bike afterwards
jump on the trainer
10 mins tempo (280W) x 7 sets
later a ride up ishikawa pass
under beautiful blue skies
taking photos all the way up
Friday: trainer / ishikawa pass
Saturday is the weekly rest day
another beautiful day
enjoy football and searching for wild veggies in the nearby hills
Saturday: rest day
Sunday is the weekly big ride
we join the Team Fin's morning training
with a ride before (50km)
the group ride (80km)
I do an extra ride solo (138km)
to make up the volume
last week was a really big training week
build 3 week 2, 30 h, 860 km, 1,300

TSS
one more hard week of training before Tokyo-Itoigawa
bring it on!
トラックバック(0)
このブログ記事を参照しているブログ一覧: build 3 week 2
このブログ記事に対するトラックバックURL: http://www.jyonnobitime.com/mt/mt-tb.cgi/3022